Openview Gallery
Gold and silver jewellery handmade in St. Andrews.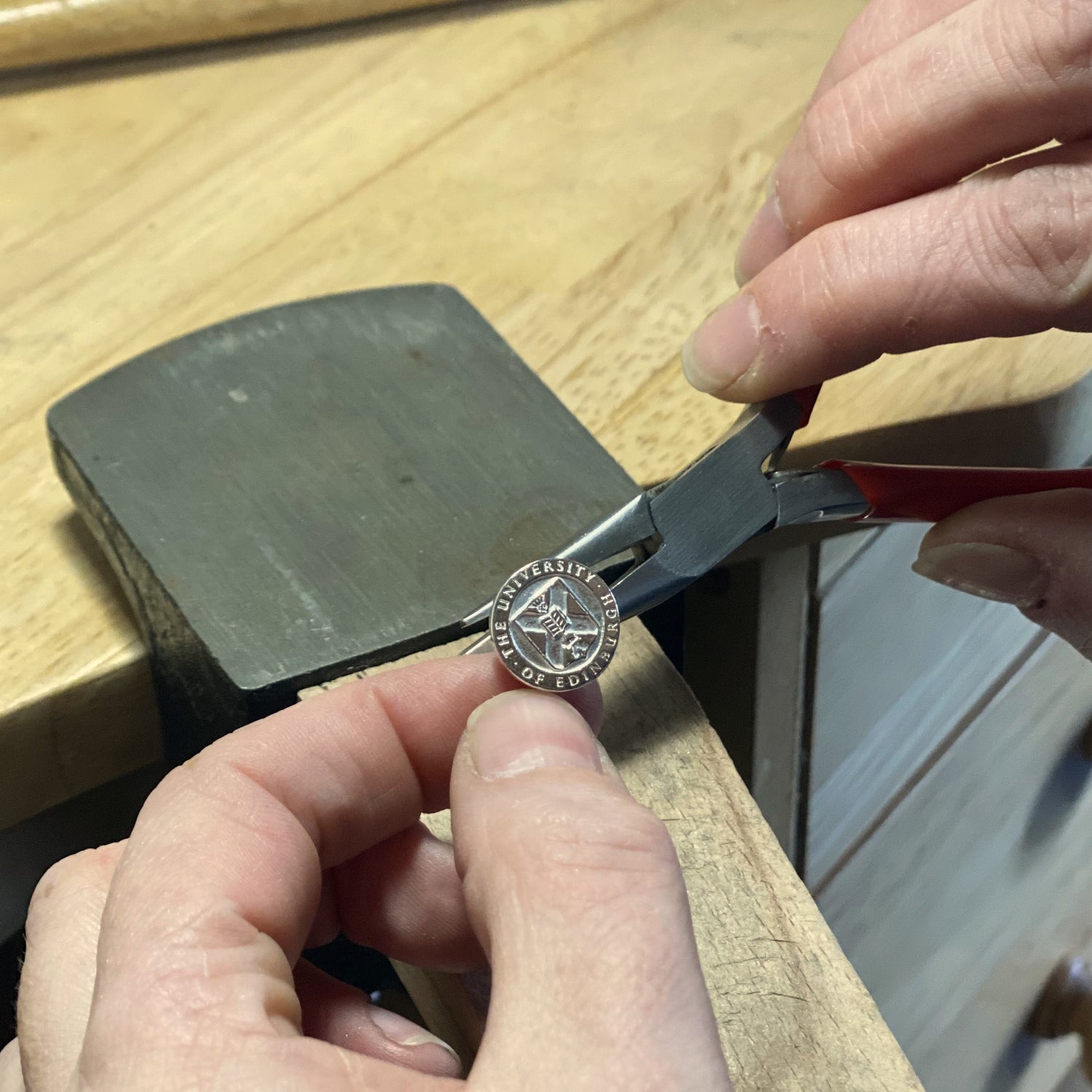 Openview Gallery
Openview Gallery is a family-run business operating out of St. Andrews, Scotland that have been working with the University of Edinburgh Visitor Centre and Gift Shop for over ten years! Alongside running a shop that celebrates the beauty and heritage of St. Andrews, Openview Gallery handcrafts gold and silver jewellery for a range of universities and golf clubs.

Our collaboration with Openview Gallery features handmade jewellery inspired by the University. As a result of handmade production, each piece – ranging from silver crest pins to cufflinks to graduation rings – is unique.
Visit Their Website