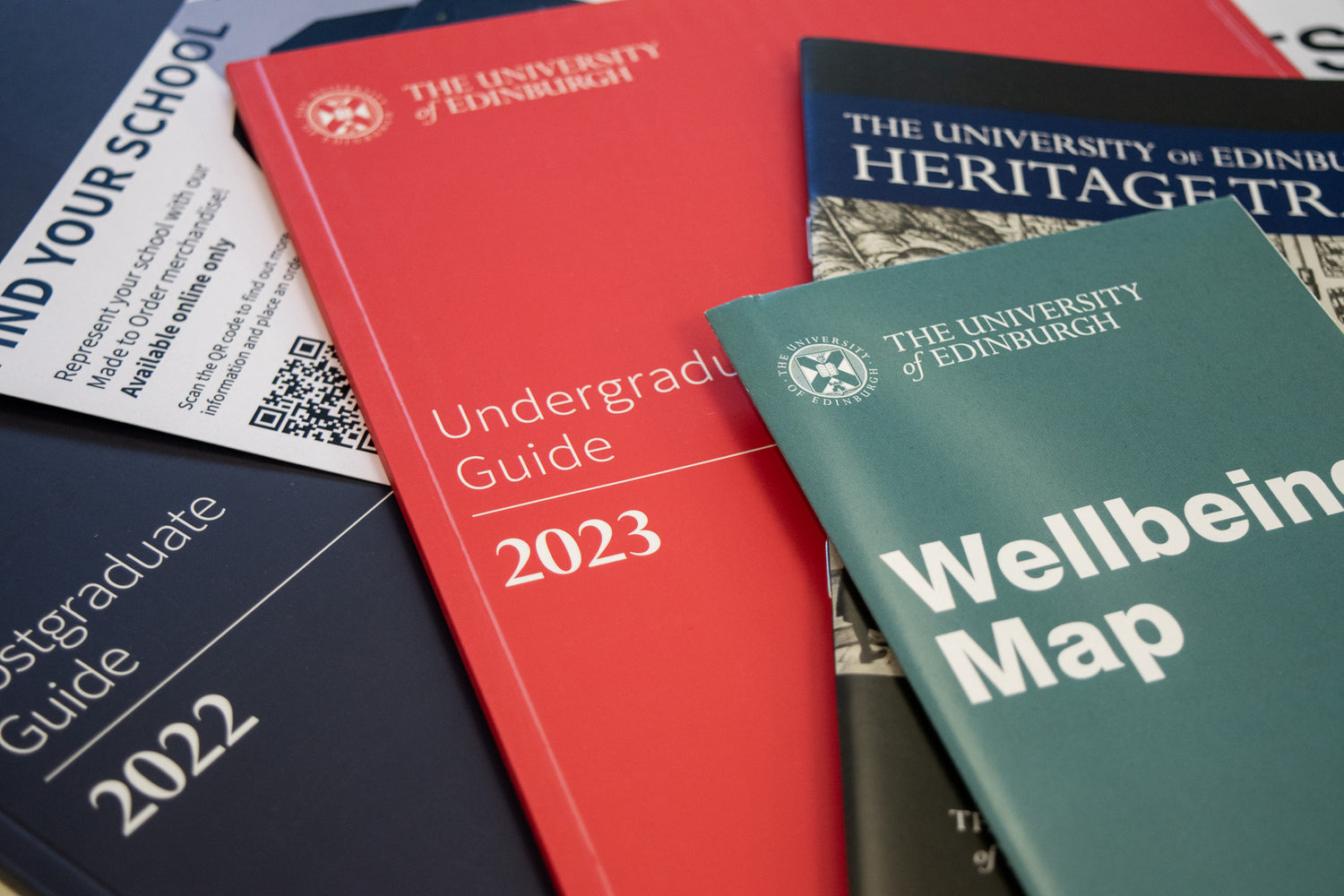 About Us
Welcome to the official retailers of The University of Edinburgh. Here at the Visitor Centre and Gift Shop we pride ourselves on having one of the largest and most diverse ranges of university merchandise in the UK.
Gordon Chalmers currently heads up a friendly and eclectic team of students and graduates of the University with assistance from Victoria Ball and Olivia Noakes. In addition to our popular range of university branded clothing, we also stock a range of high quality stationery and accessories which make the perfect gifts or mementos of your time at Edinburgh. Whether you are looking for a thoughtful thank you for a colleague, a reminder of your visit to the University or a timeless graduation gift, we are sure to have something for you.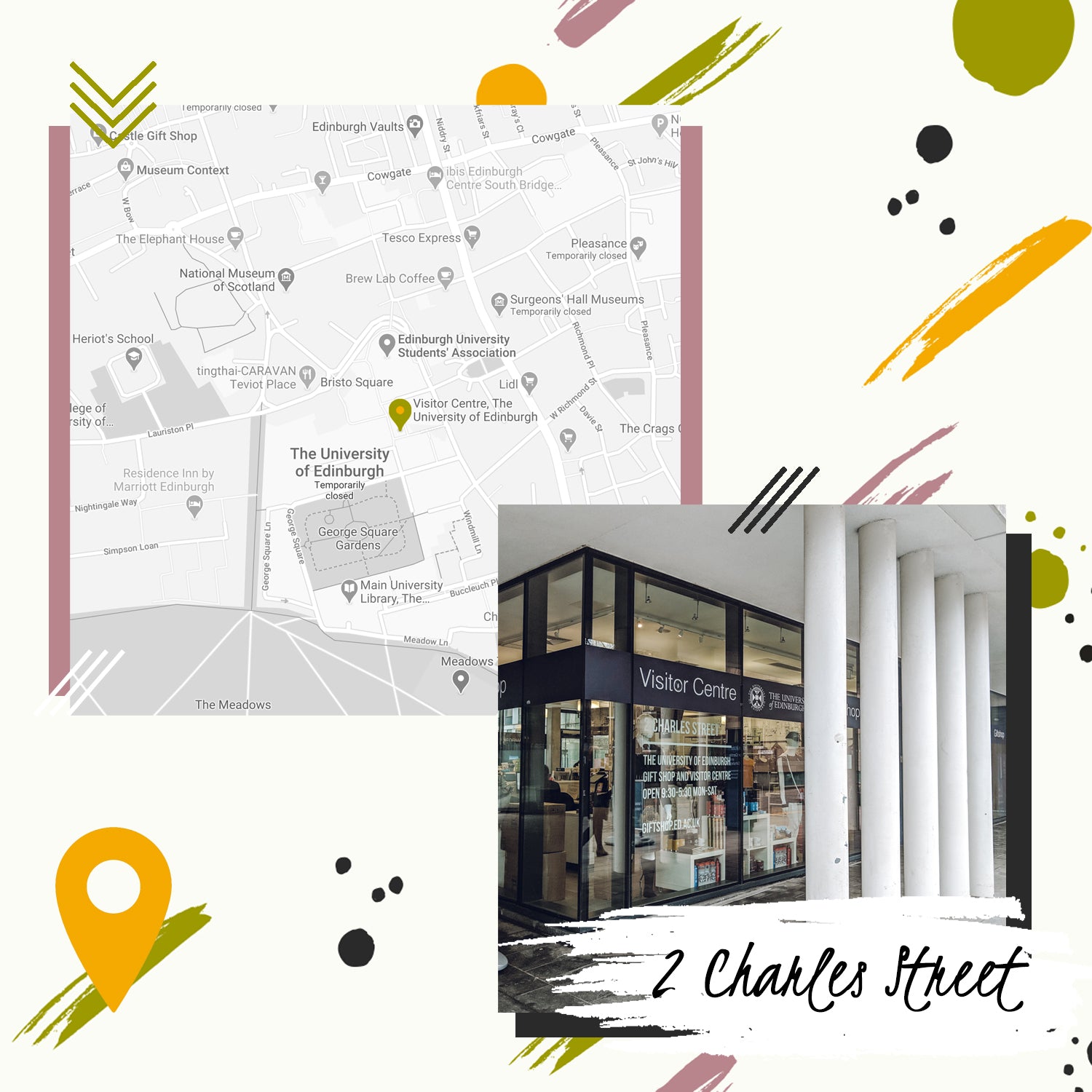 We are also a welcome point for visitors to the University and can offer guidance on campus tours, help with directions or answer general queries about the university. As most of our team have also studied here, if you are a prospective student we can often provide more detailed information on what it is like to study at Edinburgh in the different departments.
So come in and see us, in our beautiful contemporary space at 2 Charles Street just off the newly revamped Bristo Square. We are open Monday to Saturday, with doors open at 10am and closing at 5pm on a normal working day.