Gordon Nicolson Kiltmakers
Traditional and contemporary kiltmaker based on Edinburgh's famous Royal Mile.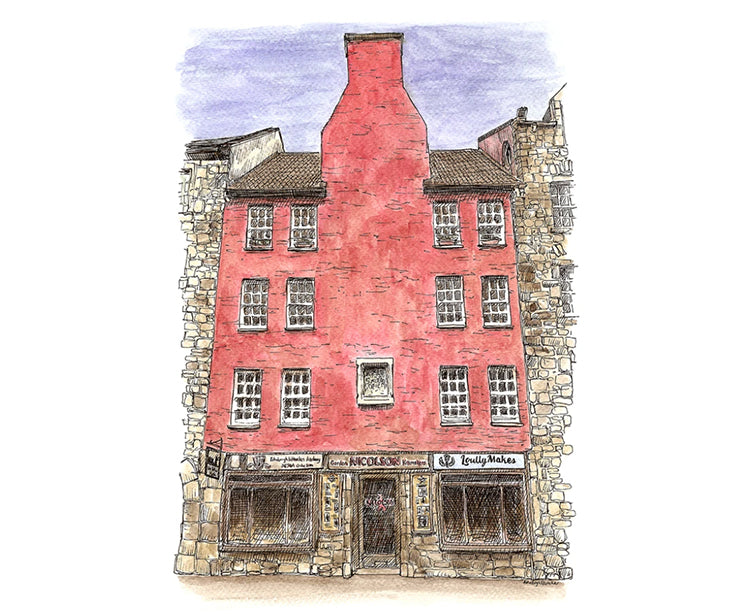 Introducing Gordon Nicolson Kiltmakers
Founded in 2009, Gordon Nicolson Kiltmakers tailors the finest handmade kilts right in the heart of Edinburgh's historic Canongate. We create outfits deeply rooted in the traditions of Scottish Highlandwear to the highest standard, but with contemporary twists for today.
Not only do we create outfits made to last a lifetime and design tartans for world renowned organisations, we are also proudly responsible for keeping the craft of handmade kiltmaking alive through our kiltmaking academy. We can tell our customers where our kilts started down to the very yarn they are woven from and even introduce them to the very skilled maker who tailored it especially for them.
- Gordon Nicolson Kiltmakers, illustration by Edinburgh Sketcher
VISIT GORDON NICOLSON KILTMAKER'S WEBSITE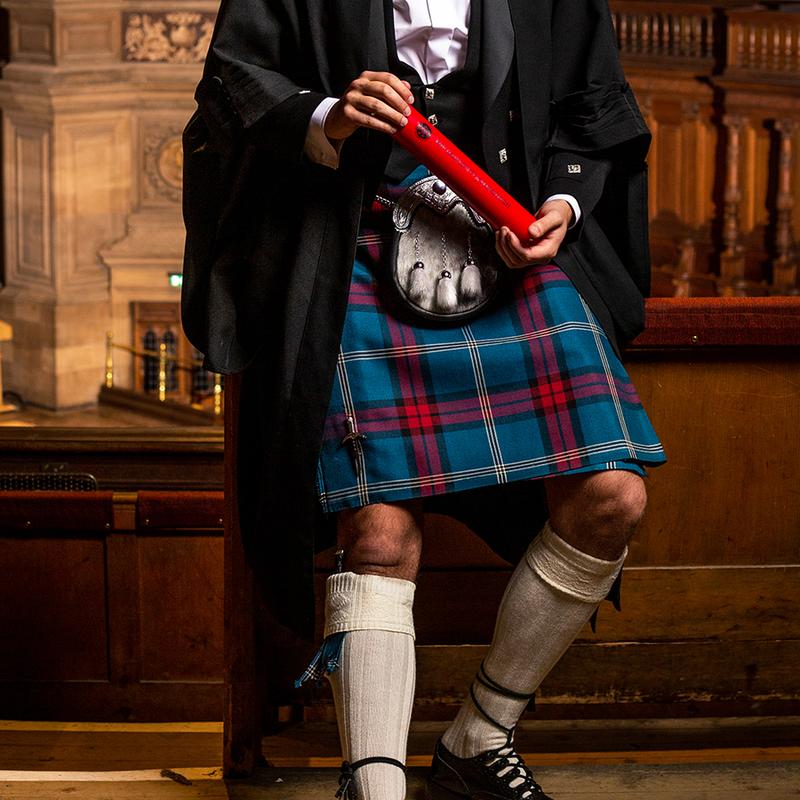 The University Of Edinburgh Tartan
The University of Edinburgh commissioned its very own tartan in 2007.