Roelofs & Rubens
A modern take on traditional Delft Blue ceramics.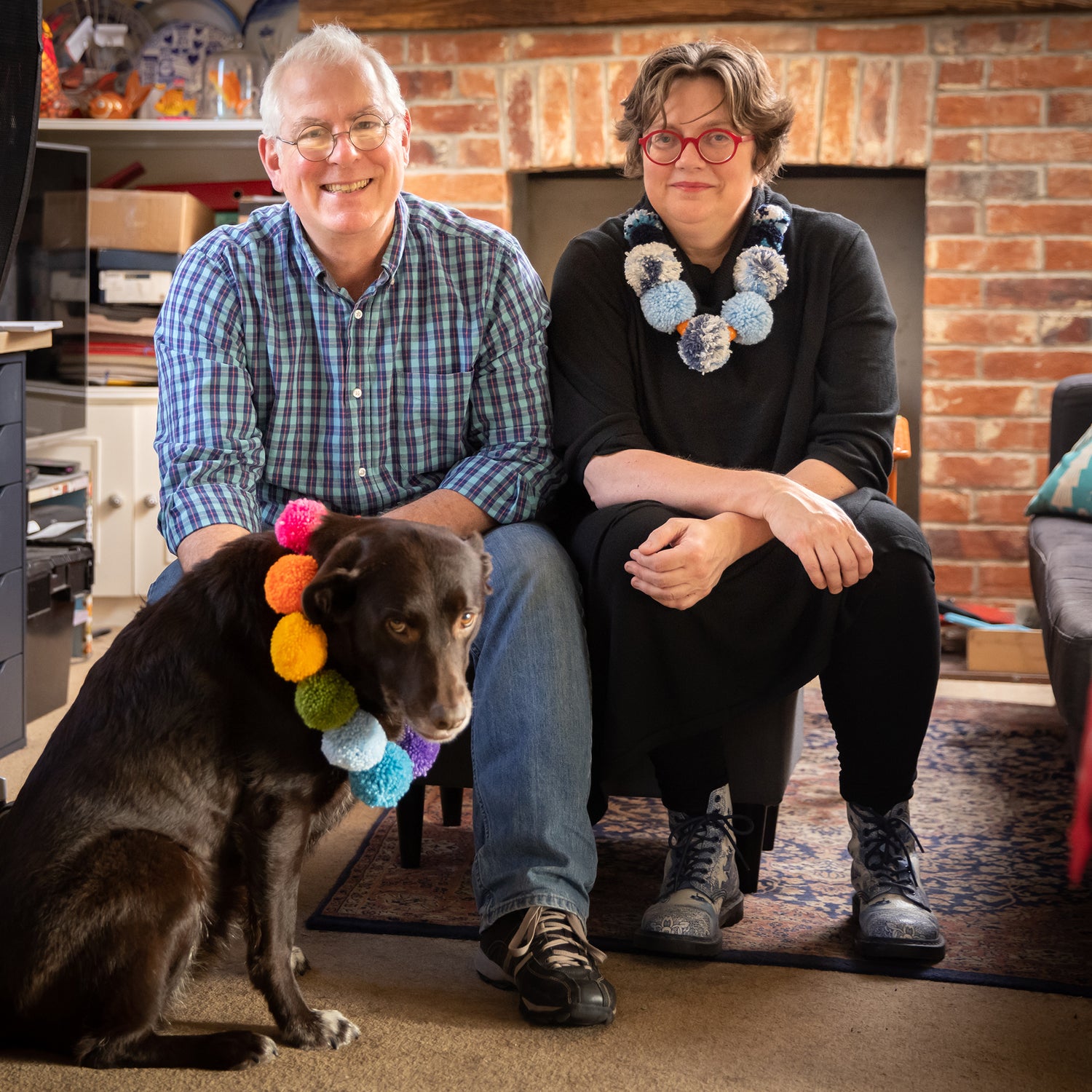 Roelofs & Rubens
Monty and Piet (along with their dog Maggie) run Roelof & Rubens from their cottage-studio in Berkshire. Combining Piet's training as a graphic designer, Monty's history as a manufacturing manager, and a small team of helpers, Reolof & Rubens puts a modern spin on traditional delft ceramics. Each piece merges conventional methods with high-tech techniques such as CAD drawings and 3D printing.
Established as a side-hustle passion project in 2006, the company has since grown into a successful cottage-industry, but the operation still takes place entirely at home: clay rolling, painting, kiln firing, assembly and packaging. Ceramics range from 'Delft Blue' tiles to multi-colour to bespoke hanging decorations.
Our collection features stunning ceramic hanging decorations of the University's Old College, New College, McEwan Hall, and Teviot Row
House.
Visit Their Website